Blaiz Meets Stephanie Mordehachvili

Perhaps it's the colours in Blaiz founder Stephanie Mordehachvili's collection that brighten her day. Or perhaps it's the inspiring stories that lie behind the products she sells. Whatever it is, 33-year-old Stephanie has an energy that's unusual in a woman with two children under the age of two.
It's that energy, mixed with her passion for all things Latin American, that set her on a path through Brazil, Colombia, Peru and Mexico as she sought out rare and exotic items for Blaiz, her London concept store.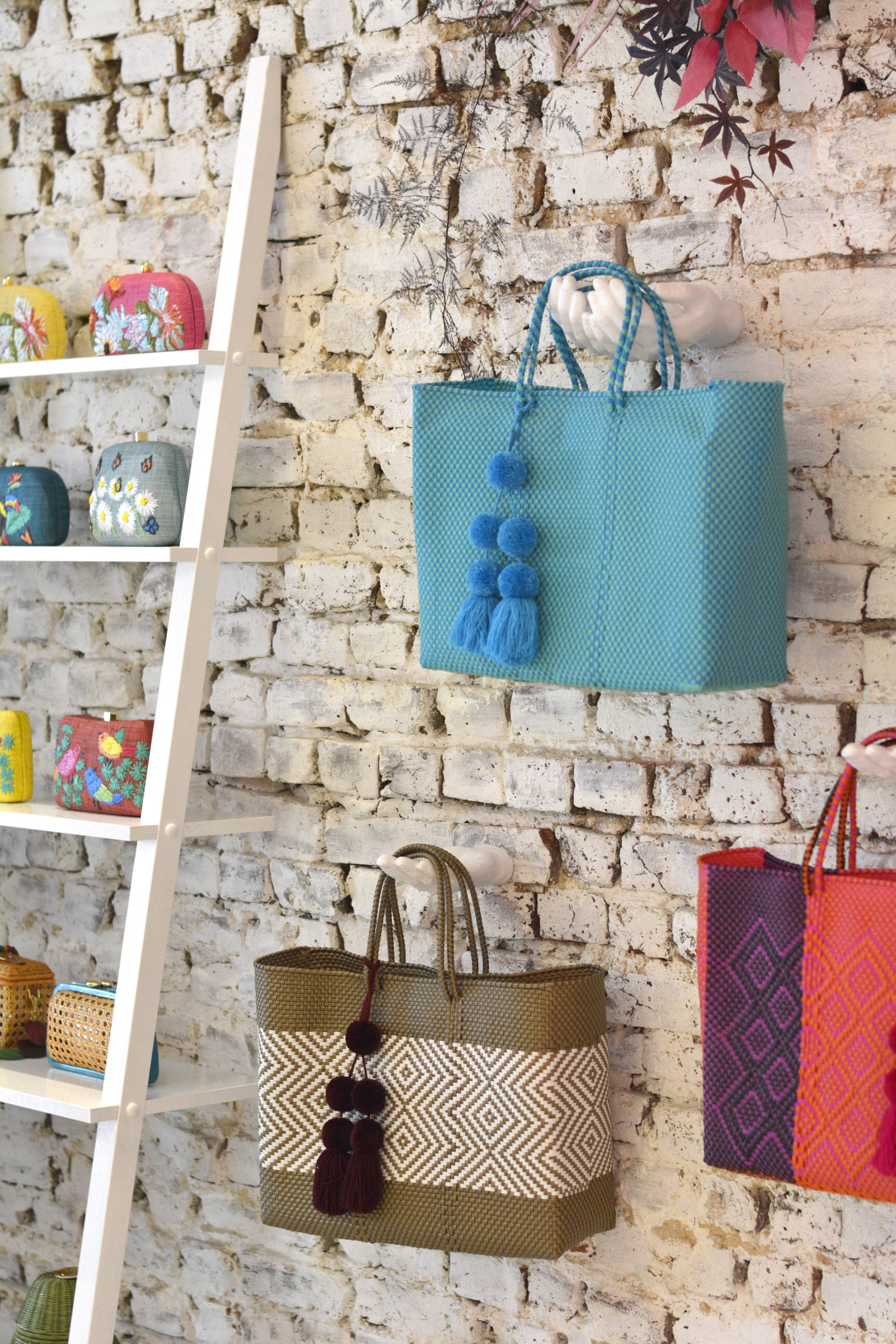 Left: Serpui clutches. Right: Blaiz recycled bags from Oaxaca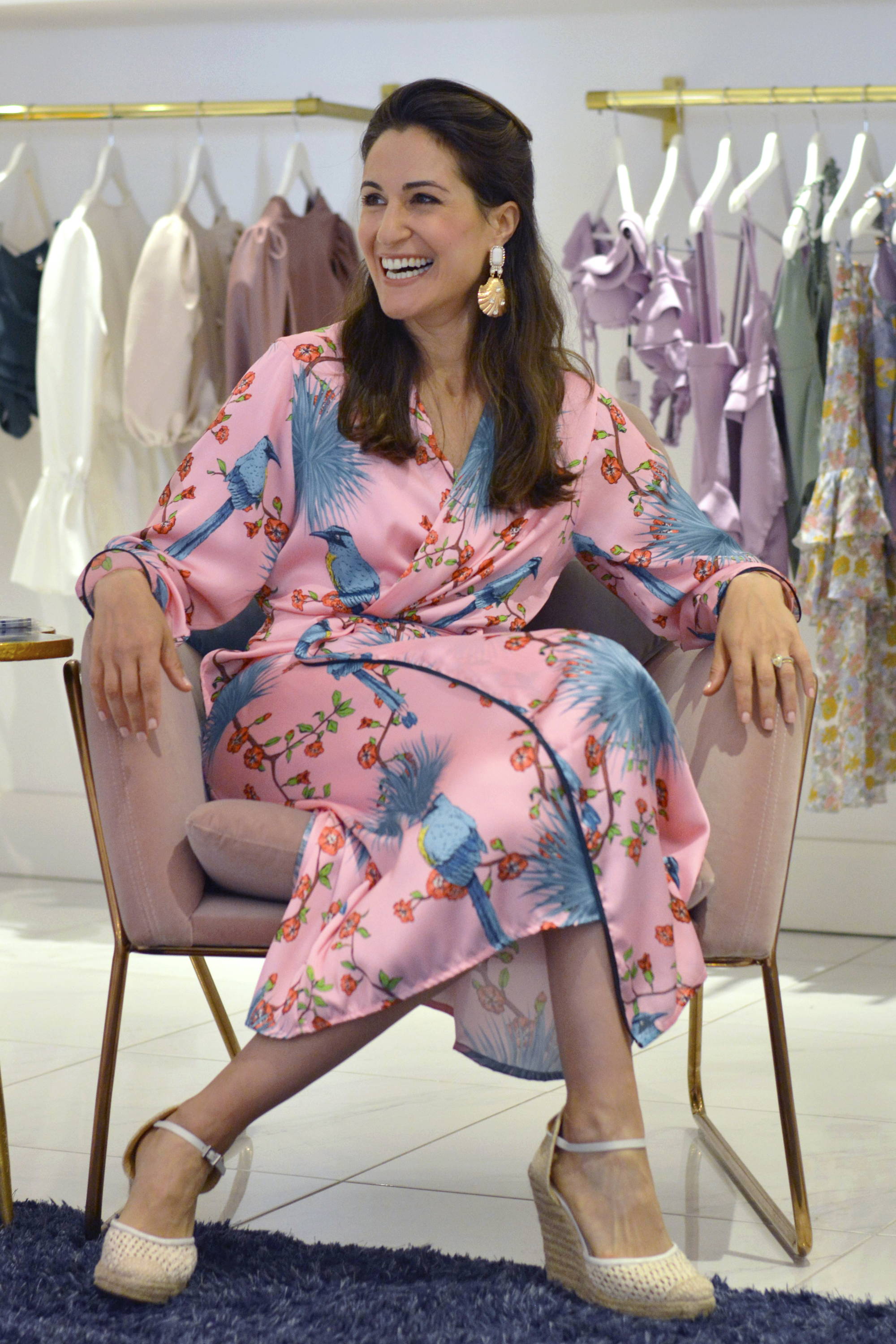 Dress: Lobo Rosa, shoes: Arezzo, earrings: Blaiz
Tell us a bit about Blaiz
The idea for Blaiz began on a trip to Brazil with my husband in 2014. I was overwhelmed by the vibrancy and colour that surrounded me – so different to the world of finance where I worked. Everywhere I looked I saw reds, oranges, purples and pinks. Turquoises, emerald greens and golden yellows. The place radiated colours and unexpected textures and I was blown away. I simply had to take a slice of this magic home to London.
I chose the name Blaiz because it represents fire and intensity. I want to offer a window into the spirit of a continent that's edgy and bold. Latin American designers set no limits and abide by no rules. For a long time I've felt that European designers are too guarded - they follow the trends and follow each other and very often items are mass produced with little adventure thrown in.
Latin American manufacturing is usually in-house and quality-controlled directly by the designers. They use colour and texture in completely unexpected ways and create eye-catching, one-off outfits that embrace the female body and show a woman at her best.
I launched Blaiz as a way to channel this energy into the UK fashion scene. I saw a gap in the market for contemporary luxury with exclusivity. Blaiz is one of the last remaining privately-owned concept stores selling this kind of collection in London.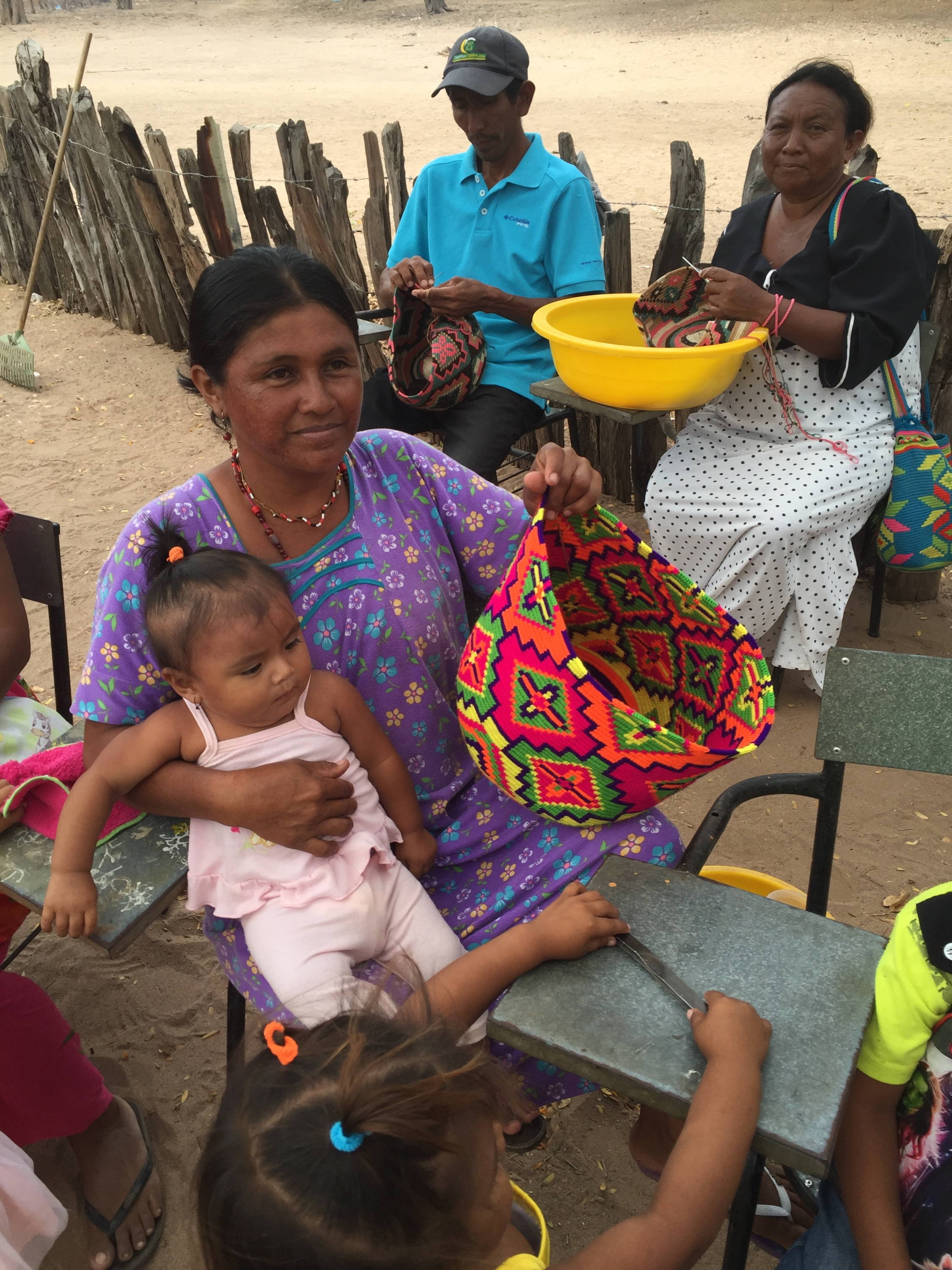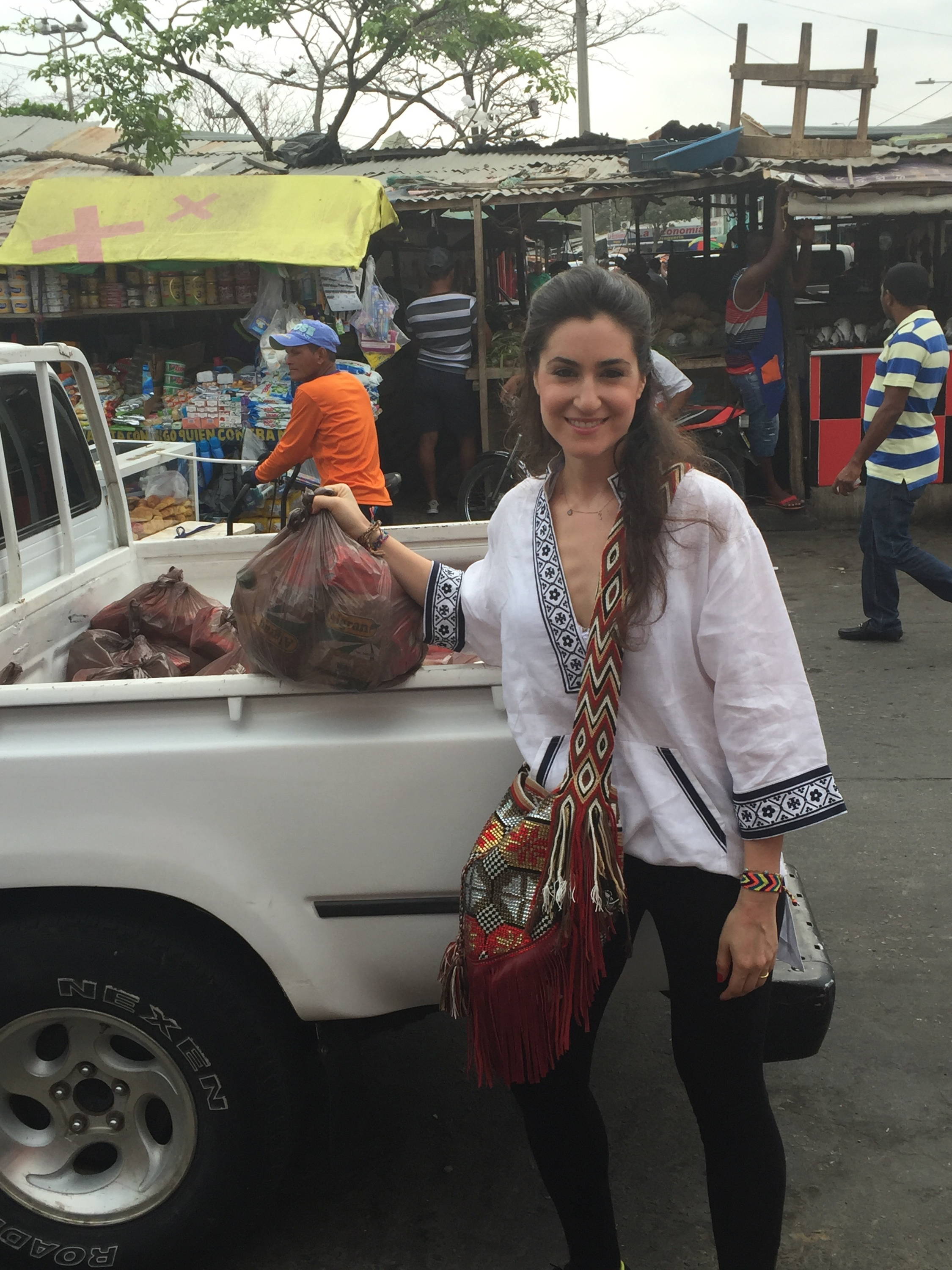 How well do you know Latin America?
I personally oversee every piece that enters the shop floor so this involves a lot of travel to the continent. With each visit, I get to know and love it just that little bit more. I've travelled far and wide since the early days in the mainstream malls and markets of Rio de Janeiro.
These days my team and I mostly visit areas off the tourist track and as often as we can. We work with incredible artisans most of whom live in remote places. We speak their native Spanish and Portuguese during these trips and try to nurture strong relationships with the local people. It's the only way to stay in the know and have access to the most gifted designers and artisans.
The different regions of each Latin American country specialise in specific garment production. For example, Jacutinga, which is North of São Paulo, is the place for knitwear and where designer Cecilia Prado has her factories. The South of Brazil is strong in leather production because it's close to Argentina. This is where the shoes we sell come from, made in the Schutz Shoes and Arezzo factories. The Colombian city Medellín is the capital of swimwear production.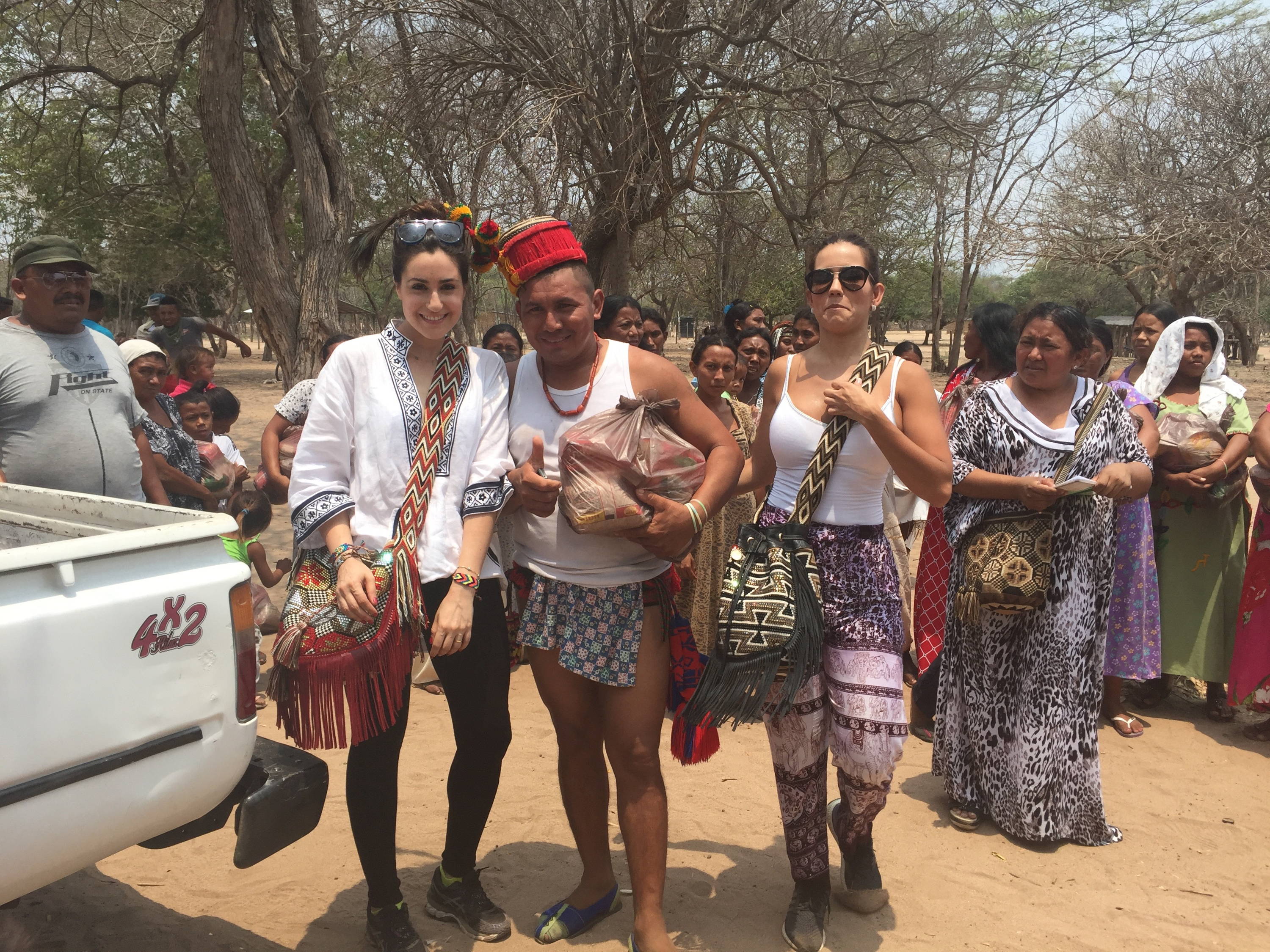 The stories behind the collection
While Blaiz is my business, what motivates me more are the causes we're supporting simply by doing what we do. Most of the items have a story behind them like the handwoven bags we sell, made by desert tribes in Riohacha, Colombia. Buying their products for the Blaiz collection supports their business which enables their community to access clean water and medical supplies. This is important for life in the desert where skin diseases, especially in children, are so prevalent.
I've also visited quite dangerous places. While travelling in Oaxaca, I met a Mexican woman whose husband was in jail for a white-collar crime. She'd managed to organise the prisoners, including her husband, into a group who'd started making tote bags out of recycled plastic and raffia. Many of these men had been breadwinners at home. This woman arranged for their wives and children to visit the prison so they could make the products together. It gave them an opportunity for family time while also earning an income. We choose our own styles and colours for Blaiz and the bags made by the prisoners are also sold globally.
We take an adaptable approach to our collection. We learn what works and what doesn't once the items hit the shop floor. Latin America is a continent to watch – for me, it's where the magic happens!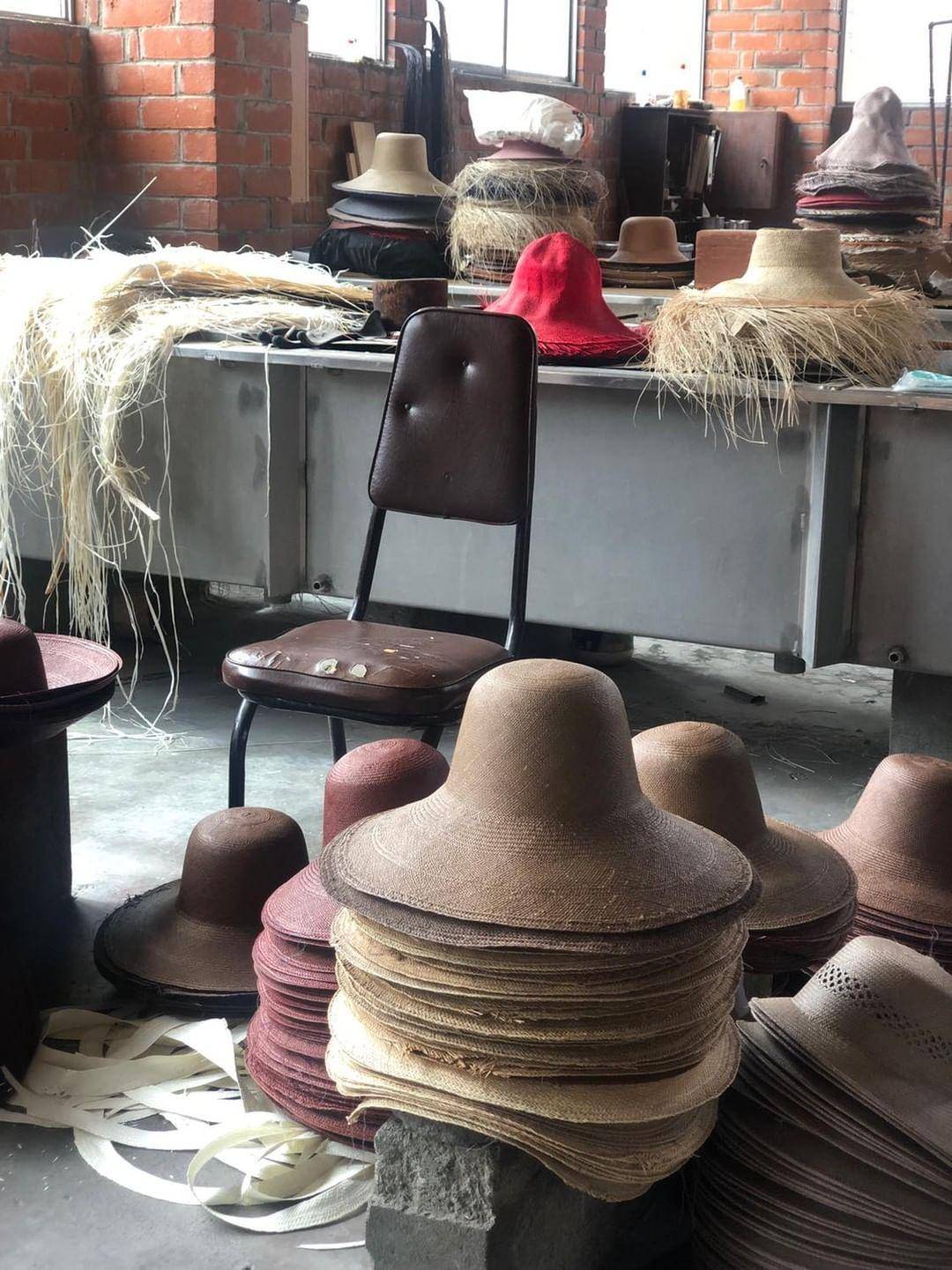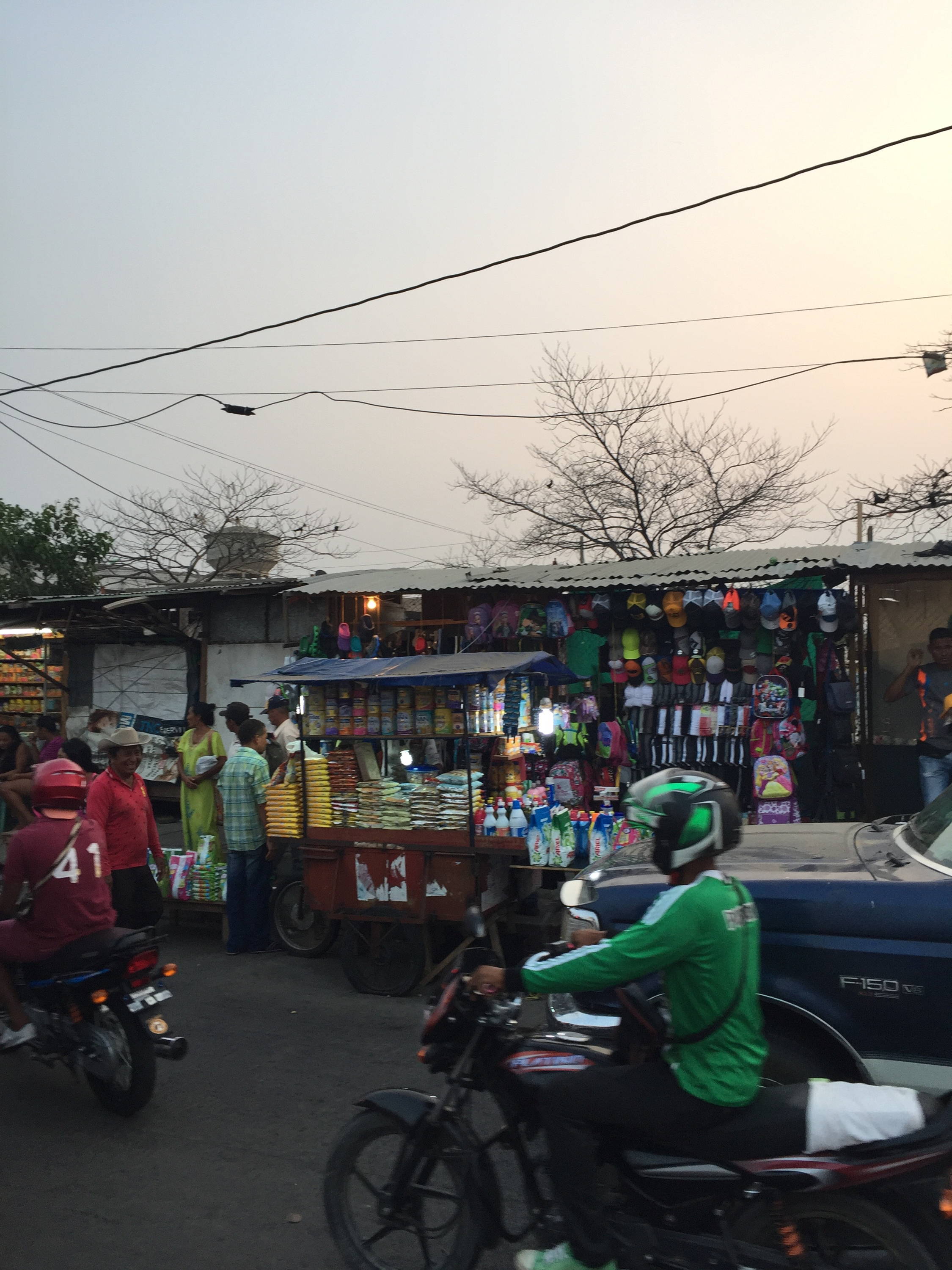 Palo de Yucca hats, Mexico
Tell us more about the Blaiz collection
We house a mix of merchandise from clothes, shoes, swimwear, bags and jewellery. We've got carved acrylic clutches hand made in Brazil, clothes from designers like Cecilia Prado, shoes from Brazil's largest shoemakers Schutz and Arezzo, and a wide range of accessories, many of which we design ourselves. We'll often visit our suppliers' houses or factories to make adjustments for our Western audience. These people are so talented and inspiring and they create exceptional pieces.
Do you lean towards certain materials in your products?
I always search for high-quality pieces and keep the polyester count on the low side. Our customers want natural fabrics with flamboyant colours. For the summer we lean towards cottons; for winter, it's wools and cashmere. And because high-quality material lasts longer our pieces can be enjoyed season after season.
We have a large assortment of jewellery because demand is consistently high. At the moment, we're rather pearl and evil eye-heavy and have recently introduced handwoven statement earrings by Mercedes Salazar and Veemé, which are selling well. Our other bestsellers are the Brazilian beaded tassel earrings which are sold in the most beautiful colours.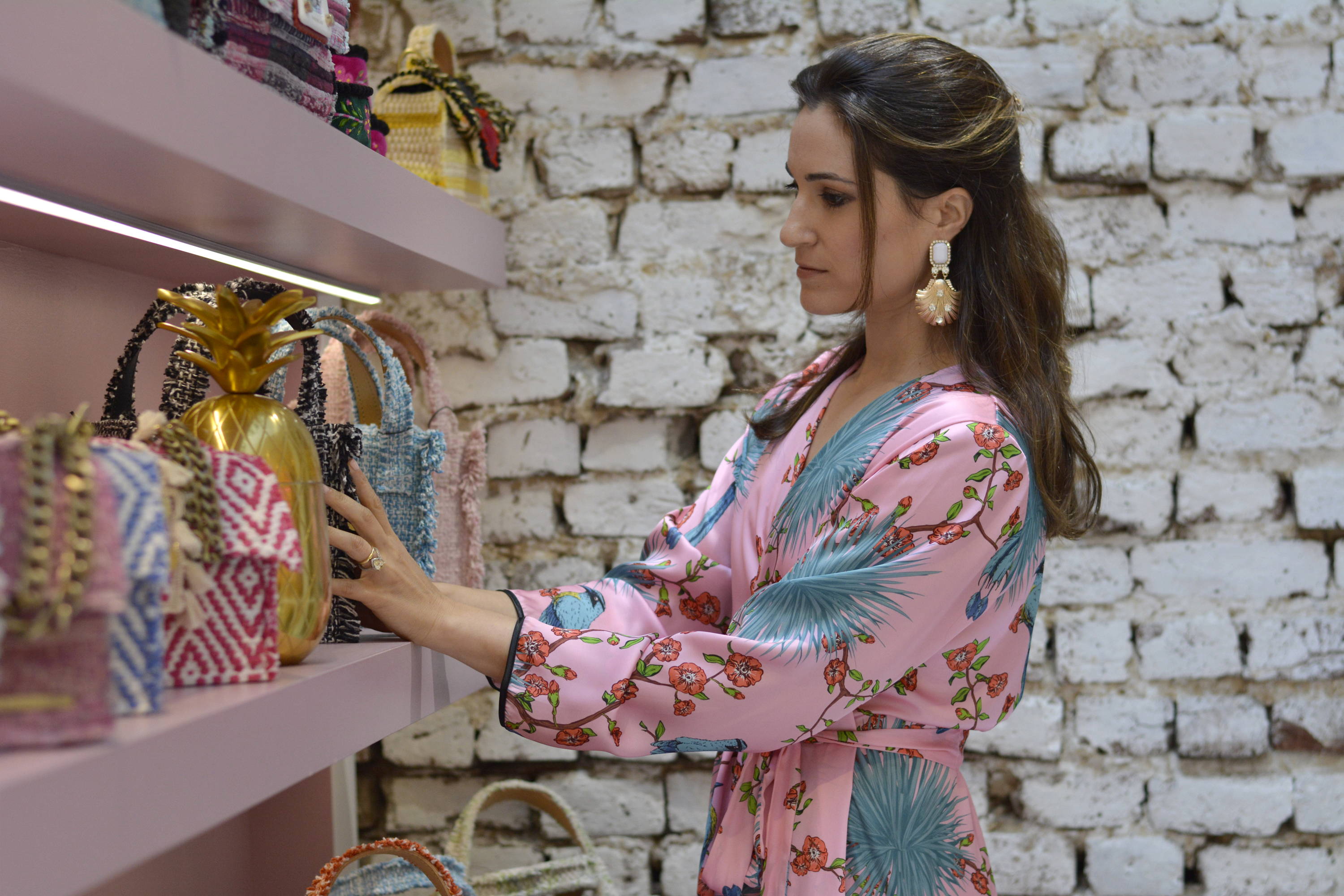 Bags: Kooreloo, dress: Lobo Rosa, Earrings: Blaiz
---