Blaiz Women: Annastasia Seebohm, CEO of Quintessentially
Blaiz has female entrepreneurship and empowerment in its DNA. Blaiz was founded by a woman, the Blaiz team embodies extremely talented women, and our designers and artisans are predominantly female. We want to bring to our readers the stories of some incredible women that have, and are inspiring us here at Blaiz, and whose journeys we would love for you to follow.
The first interview we have conduced is with Annastasia Seebohm, CEO of Quintessentially, The World's Leading Luxury Lifestyle Membership. Annastasia has been a close friend of Stephanie Mordehachvili, Blaiz's founder, for 15 years. She has always been a sounding board and a source of professional energy for Stephanie. Always positive, vibrant, intelligent and fearless, we managed to steal 10 minutes of her time to get her to share a little bit of herself with you.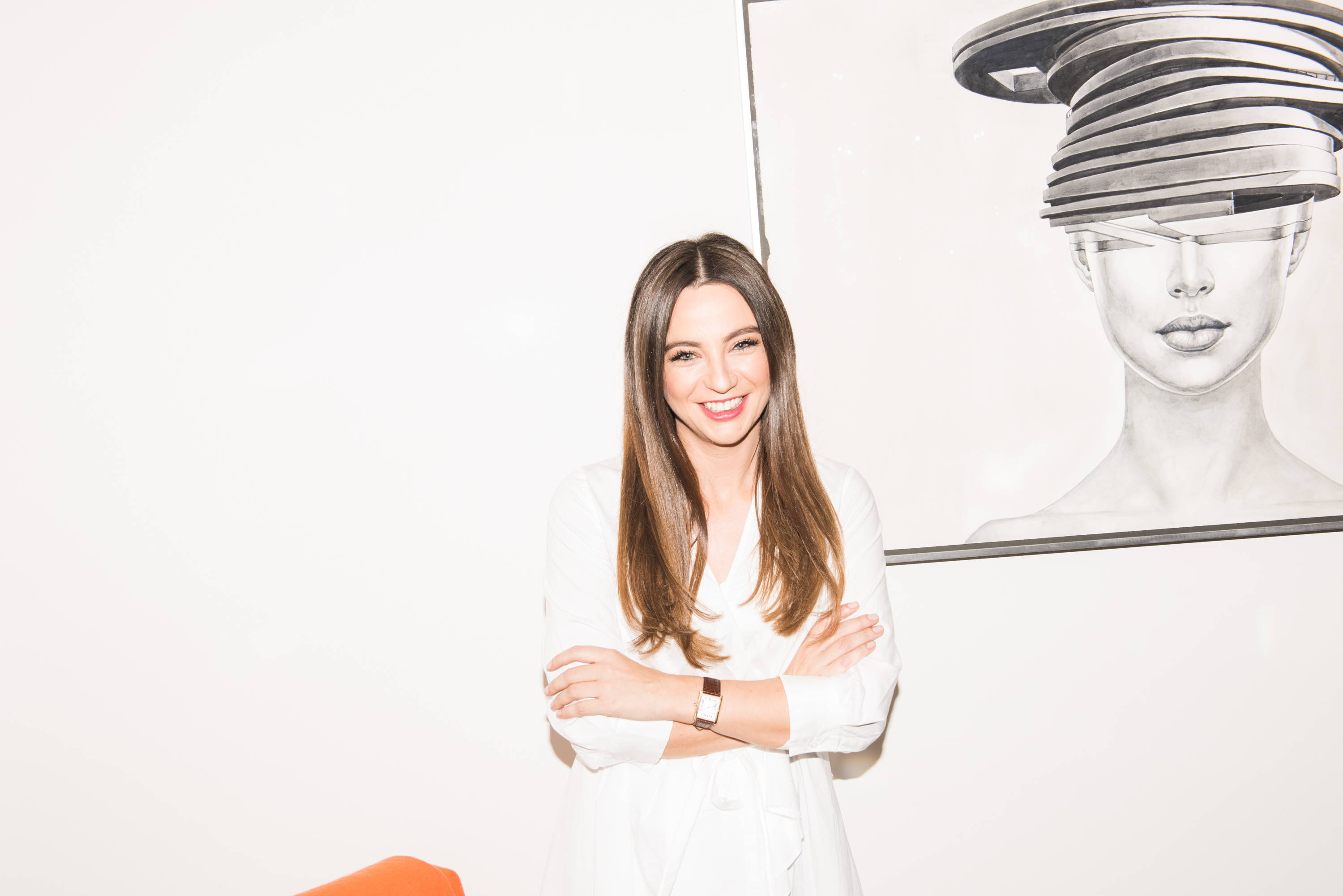 You are one of the youngest CEOs. How did it all begin?
I'd been following Quintessentially for a while and was a big fan of the business. They were doing something so different for the time, so entrepreneurial and pioneering, it really struck a chord with me. I started working in the London office as Business Development Director and worked my way up the ranks from there. I was always keen to learn, always searching for more opportunities and ways to get stuck in. I was lucky Quintessentially was an open minded and encouraging business, and the founders and my directors were always willing to give me more chances to prove myself. Fearlessness and hard work has played a big part - I pushed myself to talk to people I knew I could learn something from - including the most influential people, even if that intimidated me at the time! I moved to NY to run the US offices in 2016, then became Group CEO in February 2018. It's been a real adventure thus far.
What challenges did you face, and how have the challenges changed over time?
At the beginning, there was a huge amount to learn and do. The biggest challenge was breaking it all down and knowing what to prioritise and when. Creating and nurturing a strong team, of all ages and experience, was so important – ensuring they had the resources and support, and also the space and opportunity to thrive and show their own successes. I knew a happy and connected team with the same beliefs as me would keep the business thriving.
Now, more than a year into the role, the business is bigger and busier than ever before. I have an amazing team in place but still have to remember that leadership is not a straight forward path. I have to be more strategic. I've also had to learn the ability to adjust and re-set as we go, working more smartly and learning to deal with mistakes and setbacks. Since I travel so much more now, I have also had to learn to be flexible and go with the flow a little more than before.
Who is your mentor?
Quintessentially's co-founders Ben Elliot and Aaron Simpson have been great mentors to me since the beginning, and taught me not only the value of hard work, but also the importance of authentic and honest human relationships, really caring about and investing in the clients, partners, and team members you work with every day. Annia Spiliopoulos, CEO of Links of London and one of my first bosses, is another mentor to me - a shining example of a strong, hard-working woman who seems to manage that precarious balance of leading a successful business with a busy family life. All my mentors are so passionate about the work they do and the teams they lead – their enthusiasm and drive is something that constantly inspires me.
What's the best piece of advice you have received?
My late grandfather had a great saying which really informs my life philosophy; "Money you can make and lose and make again, it's time you have but once". For me, life is all about time – using it better, making it count more and truly appreciating it as it happens. Whether it's time spent with family and friends, relishing new experiences, discovering new places and people within them, or connecting to new clients and partners – treasuring and making the most of every day is so important to me.
Best place to travel to in Latin America?
I adore Latin America and there are two trips – to Peru and Cuba - which really stand out for me. I completed the Inca Trail two years ago and it was one of the most magical trips I've ever been on. The scenery was simply mind blowing, and although the trek was demanding, seeing the ancient Machu Picchu ruins at sunrise left a lasting impression. Cuba is of course a kind of fantasy land, full of history and mystery – one of my favorite parts was visiting Finca Vigia, Ernest Hemingway's former home in the hills about 15 miles from Havana, all restored to as it was when Hemingway was there.
Travel must-haves?
My Master and Dynamic headphones, a kindle full of books, an Ipad of podcasts, meditation apps and, most often, work emails. As much coconut water as I can carry and essential oils such as lavender to help me sleep on long haul flights. A cashmere blanket. My Smythson notepad and pen – I'm always jotting down thoughts and ideas. And the number for my Quintessentially Lifestyle Manager – the perfect insider guide to any new - or loved - city I am visiting!
What personality trait has gotten you into the most trouble?
I have tendencies of being a little controlling and it's often an easy default when you are super focused on getting something done, especially under pressure. Since being CEO, my leadership style has become much softer – I always share a clear plan but try to ensure I remain connected and compassionate, and listen more to those around me. I'm not afraid to show emotion and learn from my mistakes, and I've seen much greater productivity and success because of it.
What's next?
So many plans for Quintessentially! Our aim is to continue to evolve and expand the many ways in which we impact the lives of our members and brand partners. We are creating more bespoke, personalised adventures, events and travel experiences than ever before, as well as new content and some new membership offerings for the millennial audience. On a personal level, I want to stay curious, keep learning and keep travelling. Next on my bucket list is India, and I can't wait!
The Blaizin' Questions
Beach or city? Beach
Caipirinha or Colombian Coffee? Coffee
Bikini or one-piece? Bikini
Dulce de Leche or Açaí bowl? Dulce de Leche
Dia de los Muertos or Brazilian Carnival? Can I say both?!
---