Founded with a travellers spirit on the idyllic Colombian island of San Andrés, we spoke with resort and occasion wear brand Azulu about their Caribbean coastal roots, while giving us insight into their investment in creating sustainability within their process and their future projects in the pipeline.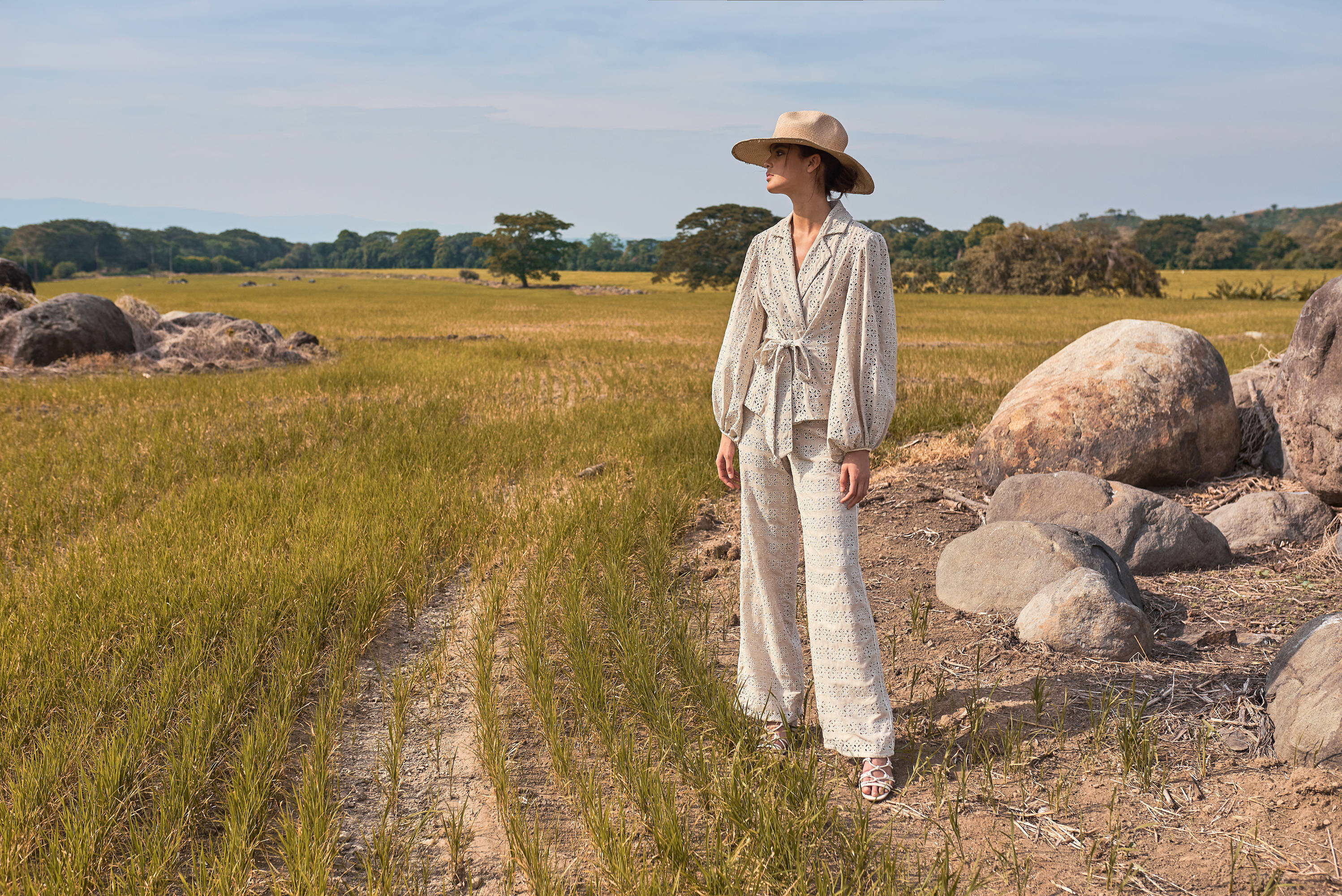 How would you describe Azulu to someone new to the brand?

Made in Colombia, Azulu is an affordable fun and feminine luxury brand focused on resort and occasion wear.
When was the brand founded, what is the story behind it?
A family-owned business, Azulu was started in the 1980s, initially operating as a multi-brand store, then transitioning into the production of its in-house classic linen collections in 1990. Maya Memovic and Alex Srour came to Colombia in the 2010s to restructure the company, refreshing its portfolio with a modern take on Colombian design. The name Azulu comes from the seven shades of blue (azul) found in the beautiful waters of San Andres Island, the birth home of the brand. Now with 7 retail locations in the major cities of Colombia, Azulu is also found in several luxury retailers all over the world, including Saks Fifth Avenue, Ounass, Shopbop, Luisa Via Roma…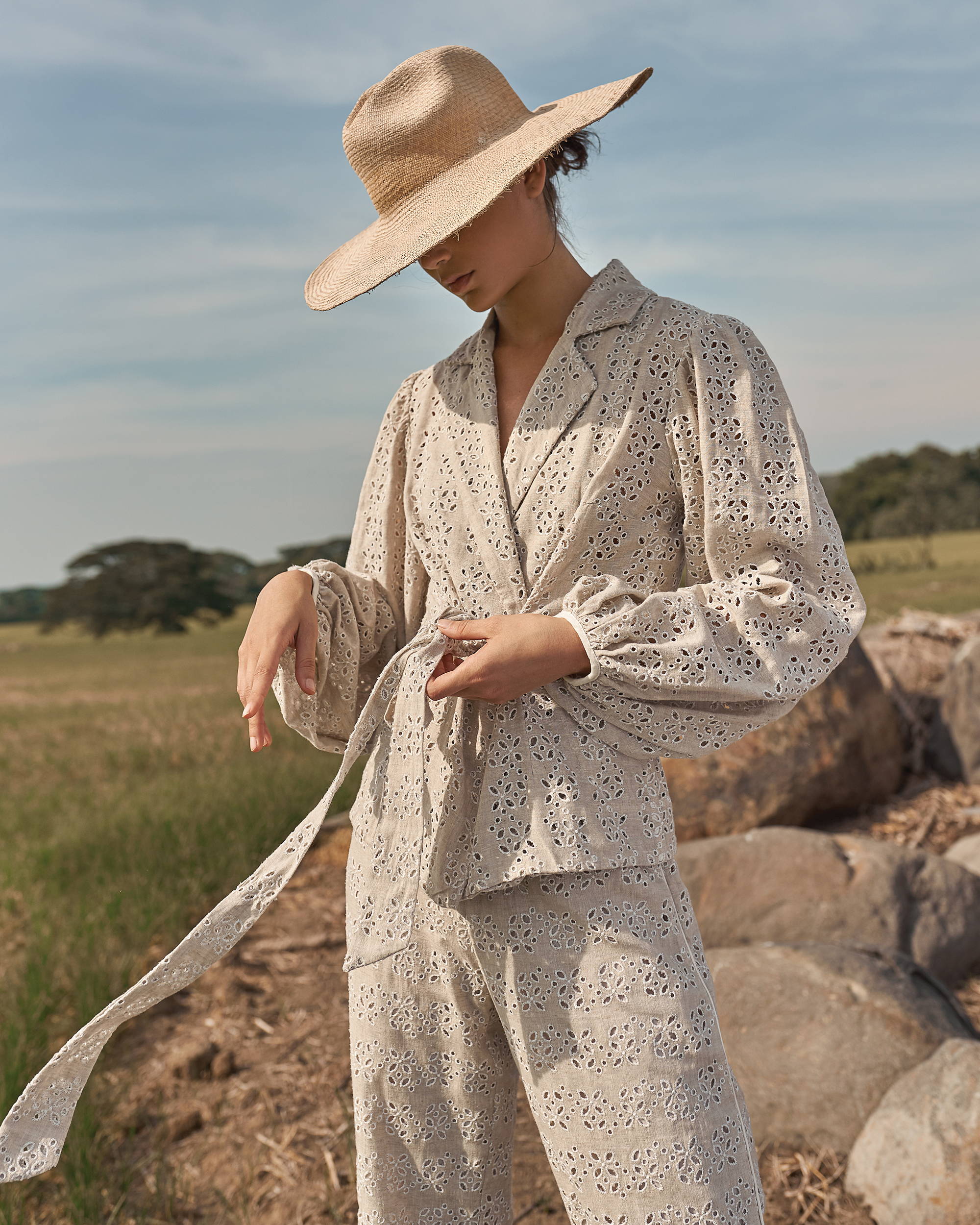 What is the inspiration for your latest collection?
SS 2020/ Savanna is inspired in the African roots of coastal Colombia, mixing that classic safari style with the eclectic vibrancy of the Caribbean aesthetic. The collection is presented in a natural color palette in tones of khaki and ivory mixed in with warmer earthy shades of sunset orange, golden sand, and savanna green, all created in natural and breathable materials such as linen, eco-friendly viscose, cotton eyelets, and silky satins. Savanna mixes fun versions of the African scenery inspired prints and embroideries (animal polka dot, toile de jouy, tribal) with coquettish silhouettes and details that define the Latin culture, full of ruffles, puff sleeves, voluminous skirts, lace trimmings and scalloped trims.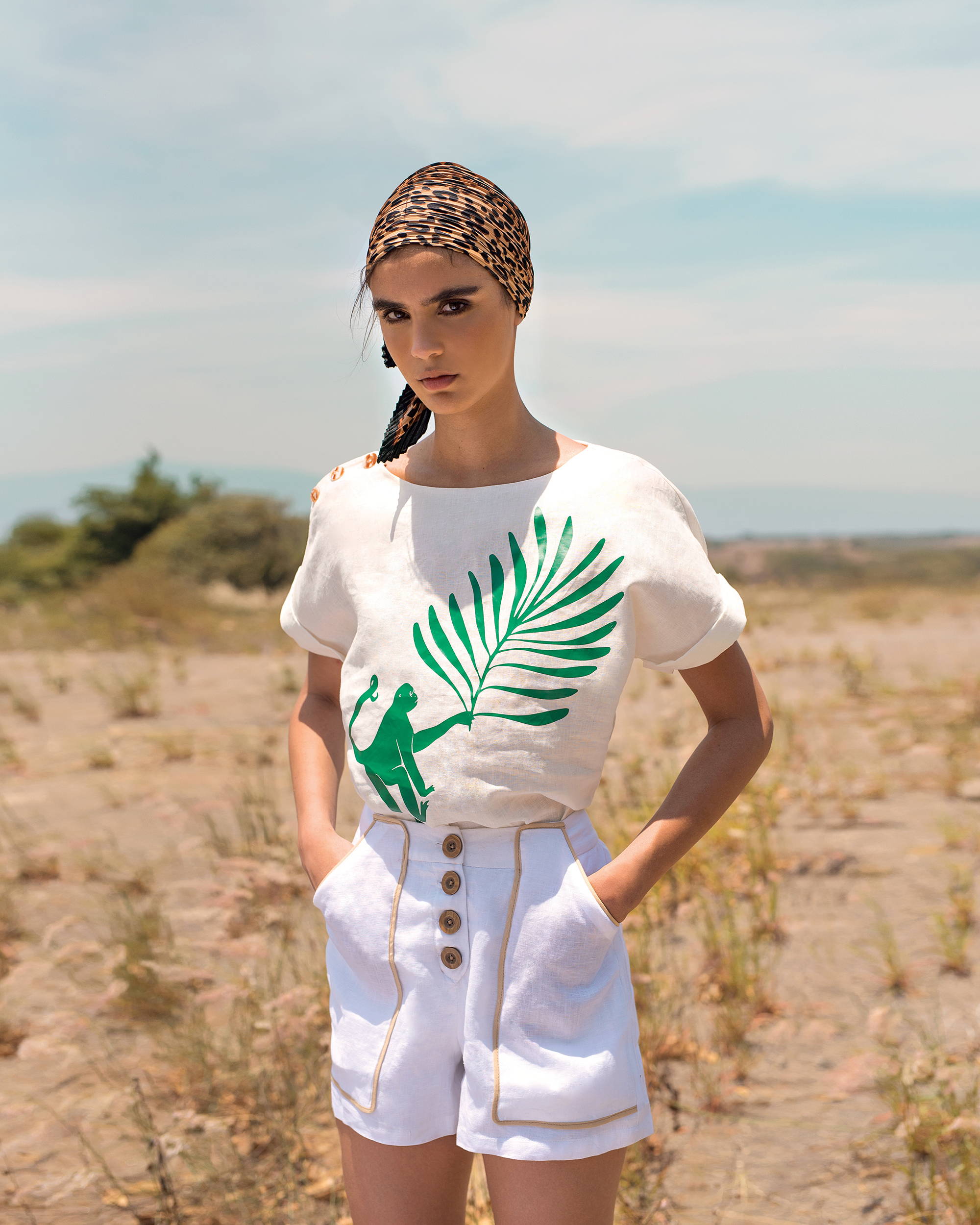 What's next for the brand, do you have any exciting projects in the pipeline?
Azulu is investing in sustainable processes and materials, so we will see start seeing the focus of the company shifting a bit. As a part of this process, 100% of the production of Azulu has been moved to Colombia. The brand will also be expanding much more its swim and dress collections, launching frequent capsule in different price ranges. As a part of the Texsal Group, Azulu will be participating in many interesting pop-up projects with its sister brand, a known concept store St. DOM.
What is your design process like?
Every collection starts with a different inspiration, be it a trip, a painting or a piece of an amazing textile. Normally a color, a print, or a piece of fabric will kick off the design process. Based on this initial burst of inspiration, I start designing a group of dresses that will end up defining the key concepts in the silhouettes of the collection. From those first ten dresses bloom the rest of the styles, as the collection always need to be merchandised correctly, and my goal is to offer a perfect variety as well as work in harmony with the rest of the pieces.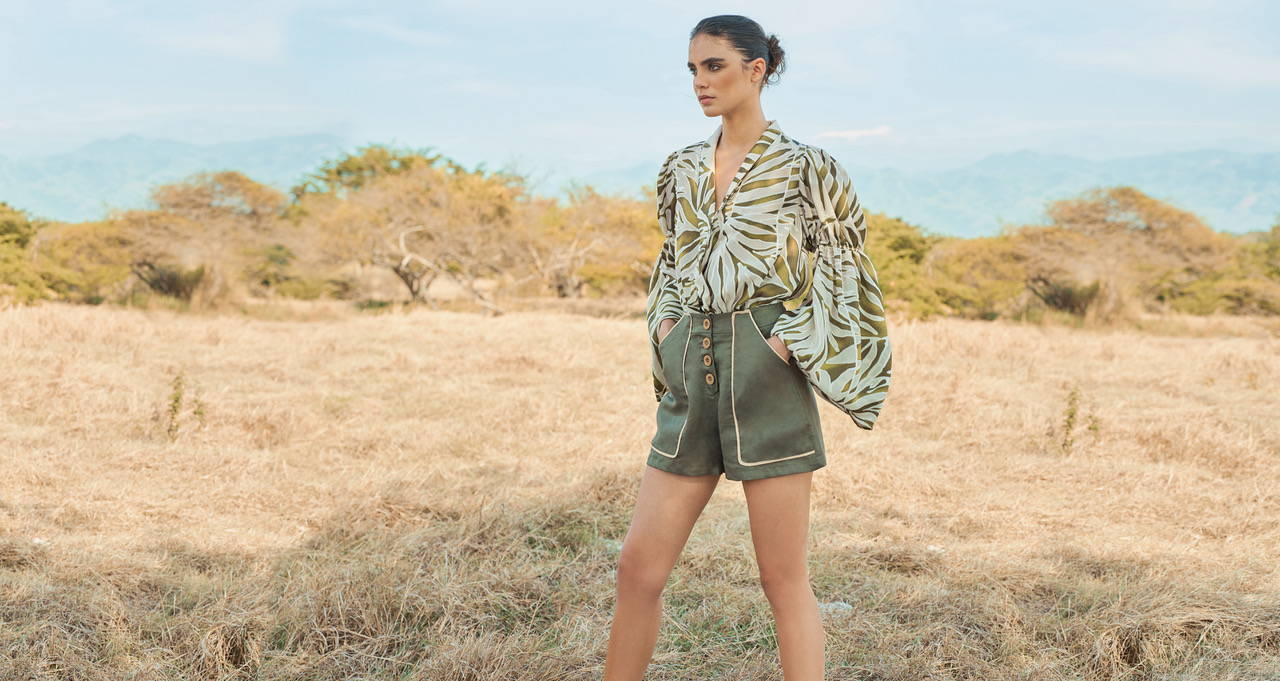 And now, the BLAIZIN' QUESTIONS:
Beach or city?
Beach! Three out of the four collections I design with a beach in my mind! We have a home in San Andres that we try to visit as frequently as possible.
Caipirinha or Colombian Coffee?
I don´t drink much coffee but a Caipirinha or a Mojito is definitely a fun option!
Samba or Tango?
Salsa.
Dia de los Muertos or Brazilian Carnival?
Carnaval de Barranquilla!
Dulce de Leche or Açaí bowl?
Arequipe (Colombian version of Dulce de Leche)
Sneakers or Heels?
Sneakers… I am very active and heels, although gorgeous, is never too comfortable.
Bogota or Medellin?
Bogota, our hometown, definitely feels closer to our heart!
---